Menzies Support Services is a not-for-profit organisation providing support to people in the Murrindindi and Mansfield Shires.
We are committed to providing individualised, person-centred support to people and their families.
Individuals are supported to develop to their maximum potential in all areas of their lives, and be valued and included in the community.
MISSION
To be a sustainable organisation which provides responsive and flexible support.
VISION
People are supported to achieve their goals and aspirations as valued and respected members of the community.
STATEMENT OF PURPOSE
To enhance the lives of people who need support.
VALUES
Adaptability: Evolving with change and taking advantage of new opportunities.
Self Determination: Supporting and enabling people to be strong and confident in decision making, choice to realise their rights and goals.
Respect: Acting with regard towards others and the environment.
Integrity: Being trustworthy, transparent, and accountable.
Inclusion: Being inclusive and embracing of diversity.
HISTORY
Dame Pattie Menzies Centre, our property in Alexandra, was established as a direct result of an enormous community lobbying and fundraising campaign. Dame Pattie Menzies became the patron of Dame Pattie Menzies Centre in 1978.
In 1979 a property known as "The Mount" was purchased by the local community with funds raised locally and matched by the federal government. The Poll Shorthorn Society donated cattle to establish a working stud on site at the same time.
At the fundraising event to raise the $20,000 deposit for "The Mount", Dame Pattie Menzies autographed nearly 200 car stickers and these were sold. Pledges from the night totalled $20,625, plus one bullock!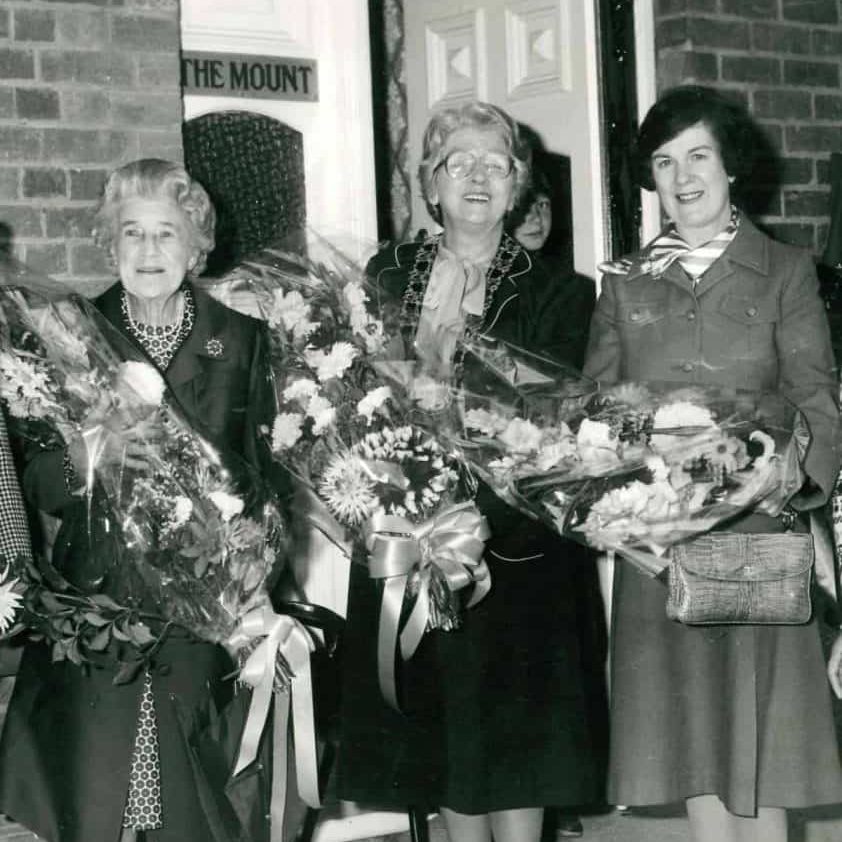 OUR TEAM
Acting CEO/Operations Manager:  Sara Murray
Finance Manager:  Kate Dean
Operations Coordinator:  Leisa Dent
Aged Care Services
Community Aged Care Manager:  Cassie Crowe
Service Delivery Assistant:  Lalita
Social Support Coordinator:  Jamie Flynn
NDIS Services
Disability Supports
Disability Communications Officer: Sam Swain
Service Delivery Assistant:  Mali Collins
MSS Plan Management (NDIS)
Jude Cinerari, Kate Dean
MSS Support Coordination (NDIS)
You can call your Support Coordinator direct:
Jane Bigham
Phone 0493 247 303
Monday to Thursday
Committee of Management
Dame Pattie Menzies Centre Inc. is an incorporated association, governed by a volunteer Committee of Management.
President: Andrew Langley
Vice President: Karen Doherty
Treasurer: David Beattie
Secretary: Maxine Murray
Members: Bryan Quinn, Peter Elms-Smith, Michael Adaway, Karyn Mackew.
Life Governors: Helen Cunningham, Jan Fry, Tom Pritchett, Margaret Abbey PSM, Dean McLean, Peter Elms-Smith, Mark Lewis.
Download the DPMC MSS Strategic Plan 2023-2027
Learn about becoming a member of the association and other volunteer roles: Get Involved